My eOffice

provides an effective solution for your digital office.
"My e-Office"

Provides an effective solution for your digital office.
We help you digitize your office, and convert your office into an eOffice.

We manage your documents in Amazon server with high security and best experience

Your documents and your future are safe with the server's auto backup feature.

We provide all necessary security in software and server to protect your important data.
Let's talk about
My eOffice

!
My e-Office Company has been working to digitize your office for the past 3 years. We provide digital solutions and products to small offices. We have 3 Software products that can give your business a digital boost.
Document ManagementDocument Management System

Document TemplateAsk Documents from your client - Suitable for Professional, CA's, CS's & Lawyers

Accounting SoftwareRealbooks Clould Base Accounting Software

UI/UX
A good design makes your work easier & we will give you a best experience with such UX/UI design.

Easy To Use
We always keep in mind that any software we prepare can be understood by the common man.

Save Your Time
Our digital office software will simplify your work and save you both present and future time in this fast paced world.
View Our Recent

Products

here!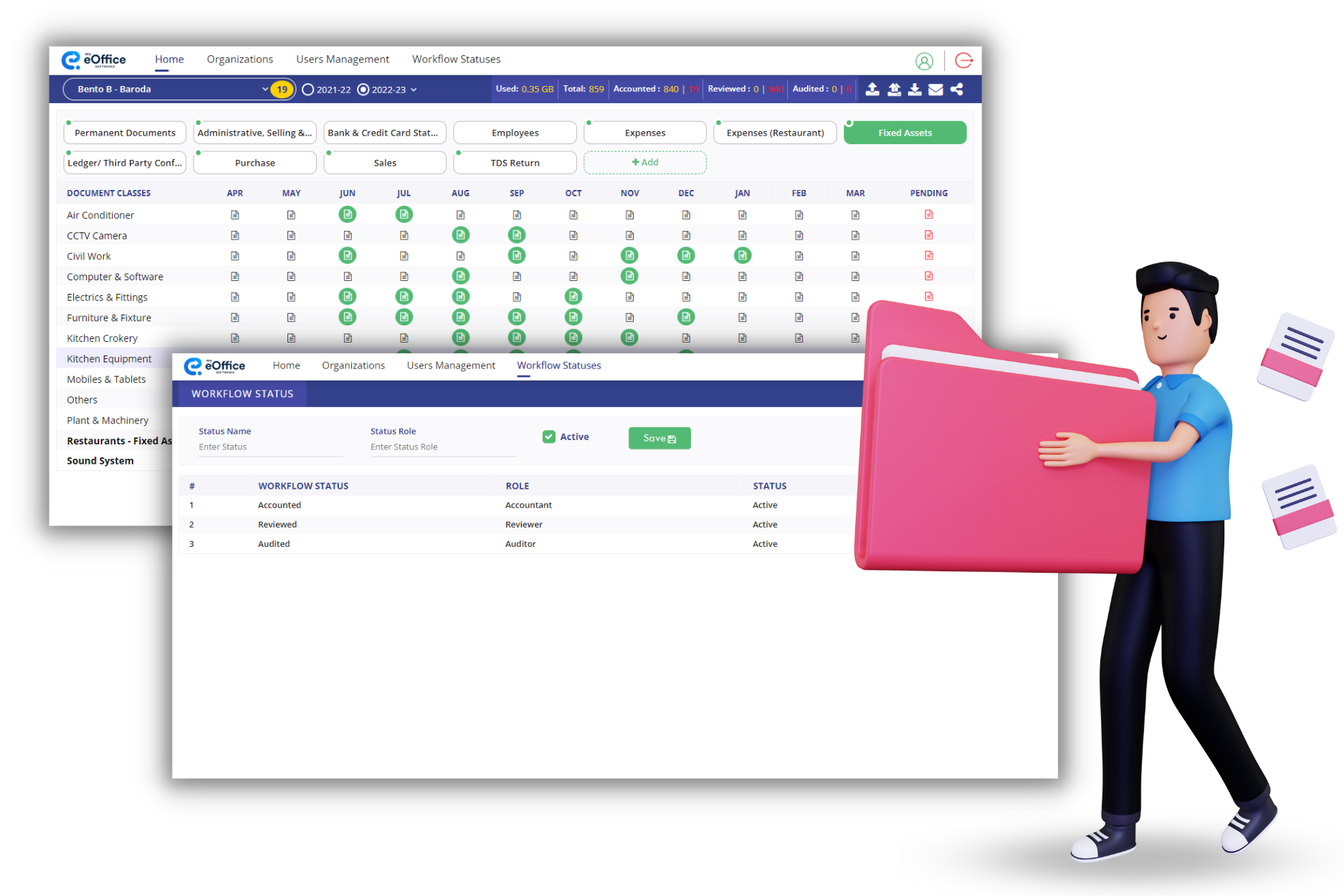 Easy to categorized your document
Document Management System
Group and Sub-group wise document Classification

Access the documents Anytime, Anywhere & Any Device
Request the documents from the client
Document Template
Follow-up for the pending documents

Approve OR Reject with comments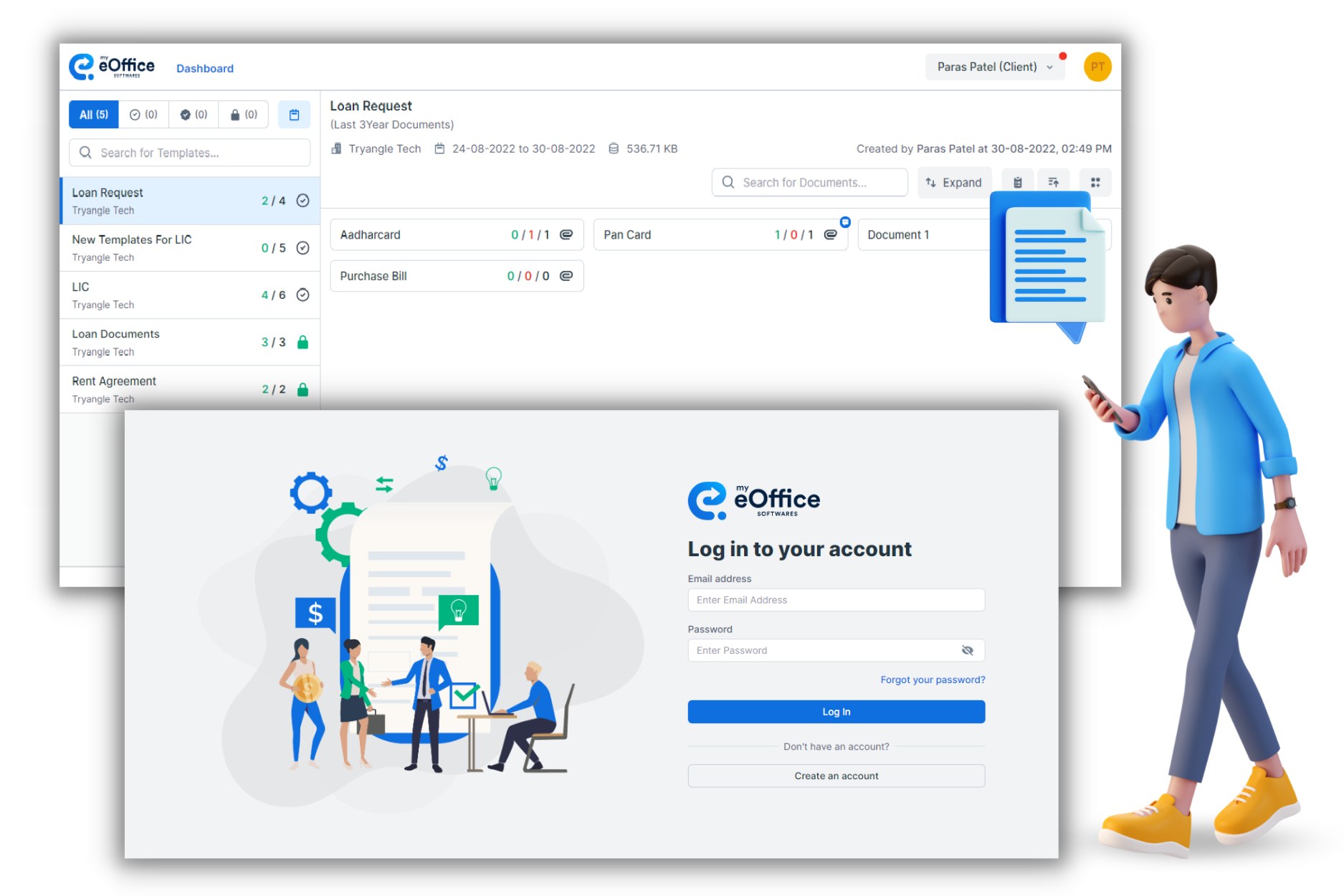 Powerful My-eOffice
With Digital Support