My eOffice

streamlines your digital office for enhanced productivity.
"My e-Office"

Provides an effective solution for your digital office.
My eOffice provides an efficient solution to digitize and convert your office into a digital workspace.

We secure and manage your documents on Amazon servers for optimal experience.

Your documents and future are safe with automatic server backups.

We ensure your data's security with software and server protection.
Let's talk about
My eOffice

!
For over three years, My eOffice has been committed to helping small businesses go digital. We offer a range of innovative digital solutions and products that can take your business to new heights.
Document ManagementDocument Management System

Document TemplateAsk Documents from your client - Suitable for Professional, CA's, CS's & Lawyers

Accounting SoftwareRealbooks Clould Base Accounting Software

UI/UX
We provide a seamless user experience with our exceptional UX/UI design, making work easier and more efficient for you.

Easy To Use
We prioritize user-friendly software that is easy for anyone to understand.

Save Your Time
Simplify your work and save time with our digital office software, designed to keep up with the fast-paced world of business.
View Our Recent

Products

here!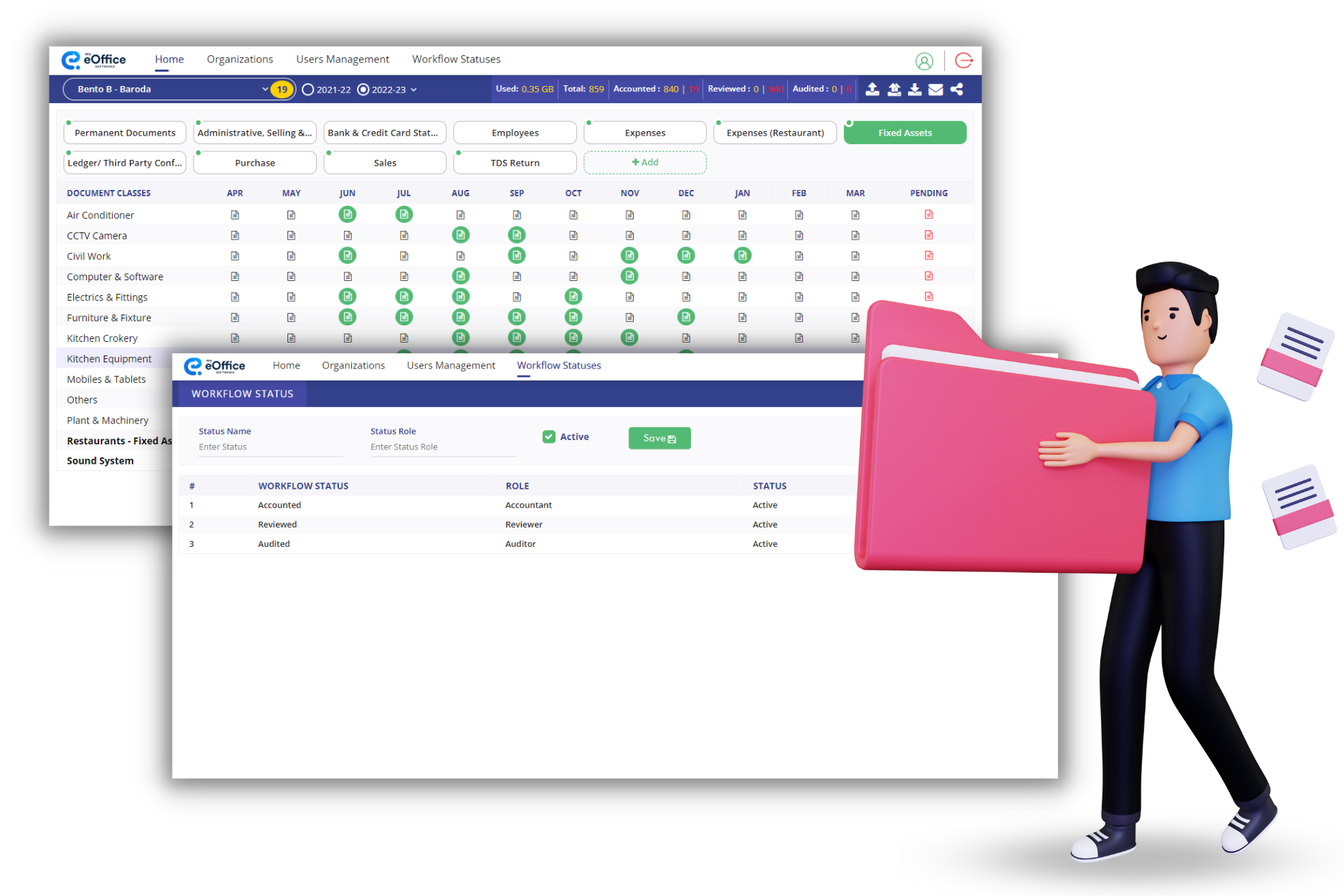 Easily categorize your document
Document Management System
Group and Sub-group wise document Classification

Access the documents Anytime, Anywhere & Any Device
Request the documents from the client
Document Template
Follow-up for the pending documents

Approve OR Reject with comments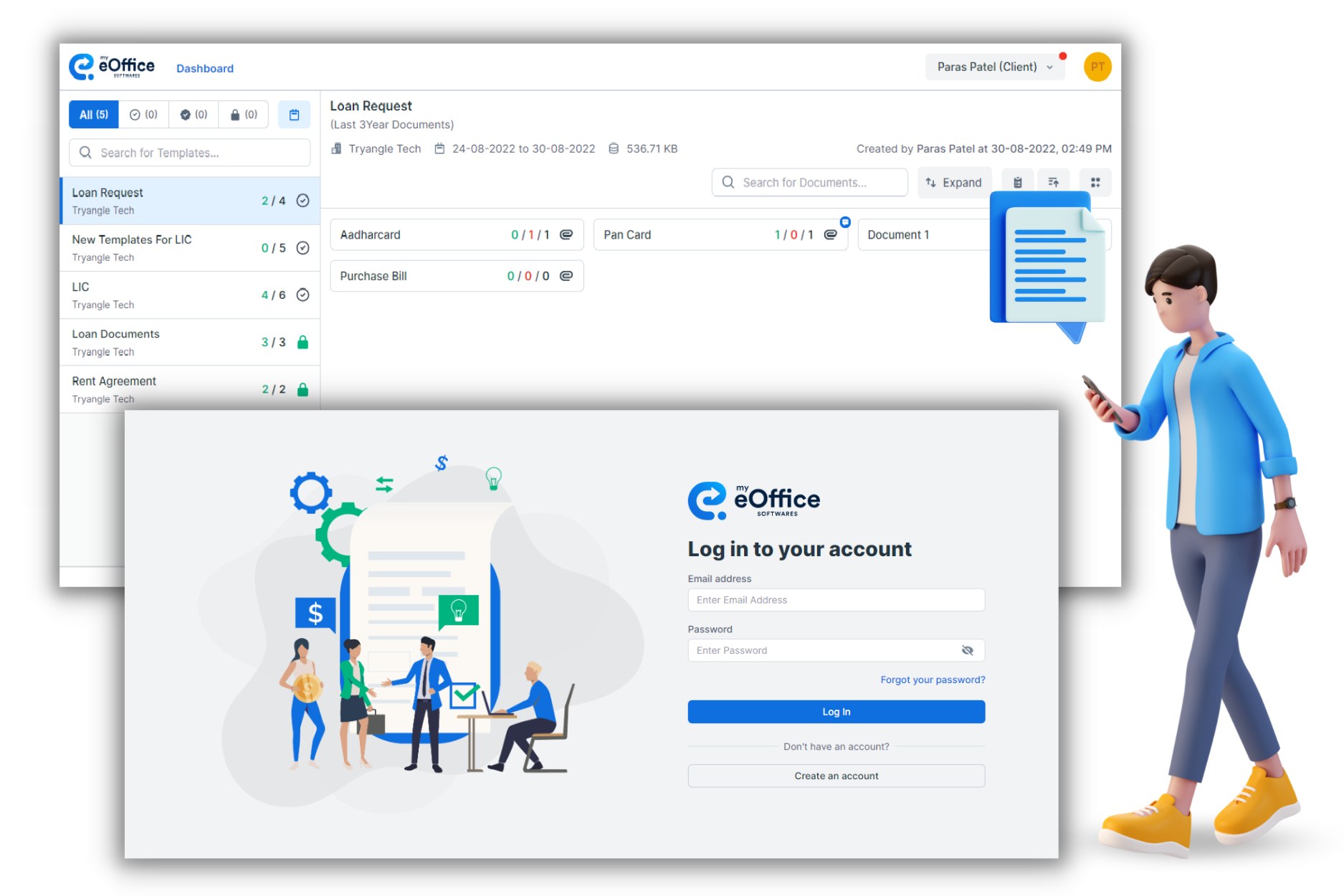 Powerful My-eOffice
With Digital Support